Description
At a magic convention in Saint Vincent in Italy 2018, we met Willow Domanski.
He had for some Years performed magic with a real laser.
This started the product Labcomagic now release……..YODO
A power full device which makes you look like you have super powers.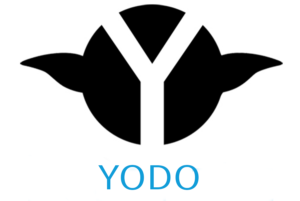 The laser used in Yodo can  produce a heat point which is sufficient to pop a balloon.
This, however, is not their only property.
Indeed, with this type of laser, you can ignite matches, flash paper, flash wire, flash cotton, simple paper, plastic bags, etc …
You can produce these effects even if you ignite something which is on the other side of a glass, plastic or plexiglass wall.
A transparent surface will have no effect on the properties of your laser, so long as it is clean (fingerprints, moisture or any other dirt can indeed diffract the beam or simply cut it off completely).
So you can, for example, place a piece of flash paper in a transparent box and ignite it without even touching it. 
It takes only a second or two to ignite. It is therefore here we can see all the possible magic effects of this product: ignition of something without touching it. The fact that no one understands how demonstrates a mastery in Pyrokinesis.
The Yodo includes:
The Yodo Laser Transmitter
2-button Remote
Velcro Arm Strap
USB wall charger
USB charger cable.
Box with special made inlay
One year of guarantee.
Specifications:
IR LED Range: 10-80 cm
Battery time:    8-10 hours.
Remote range: Up to 20 meters
Please note that this product can only be purchased, when you understand the nature of this product.
A signed form for this is required.